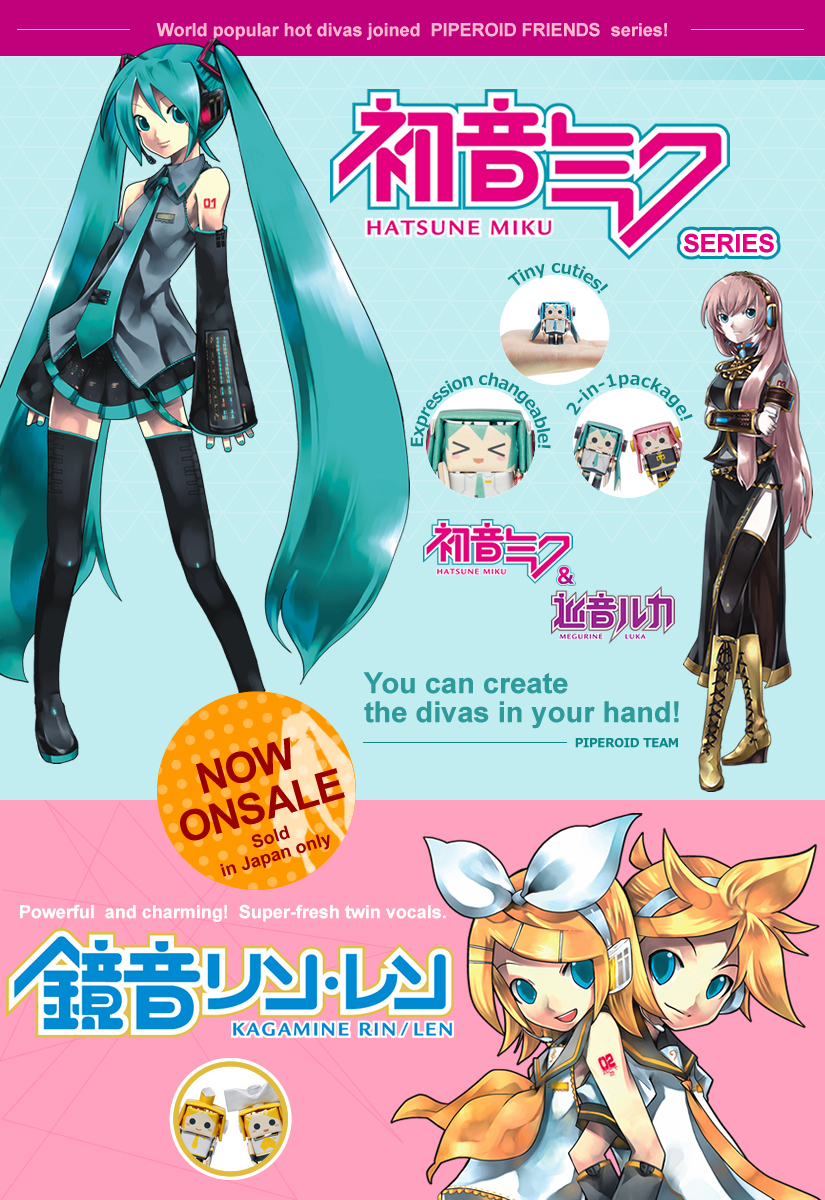 Hatsune Miku, a symbol of modern digital technology, and paper handicraft, a form of traditional analogue art. While in fact, the two opposites share one keyword…
Aweken Creativity
Open the package to unfold a creative world inside
One package, two characters, double fun!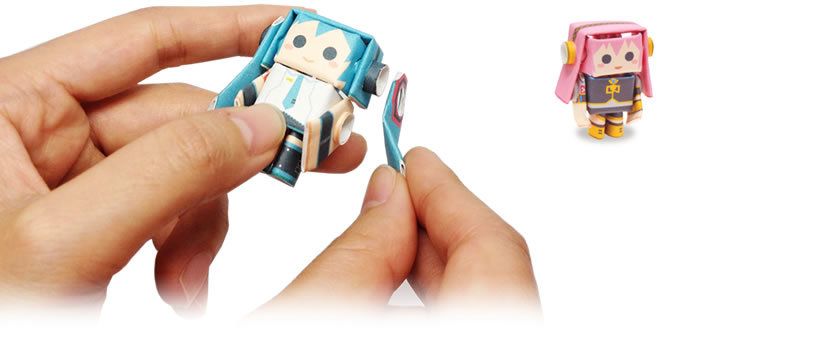 Hand-sized
But their cuteness overflows your palm.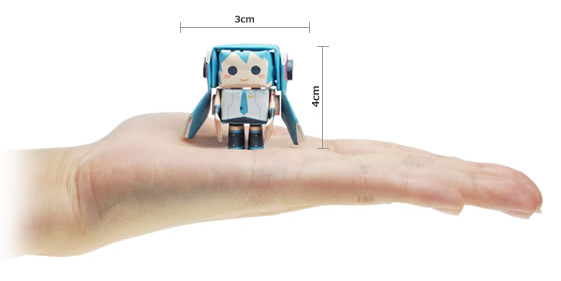 The fun to choose.
Smiling Miku & Relaxing Luka.
Just decide how she would look when you finish.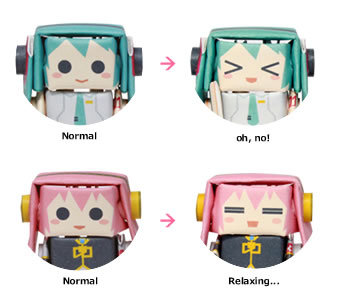 After all, she is best on stage.
Miku herself is cute, no doubt.
Let Miku stand on the free download background stage andshe will just look …. radiant!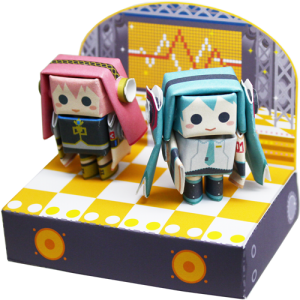 ---
Assembly guide film
---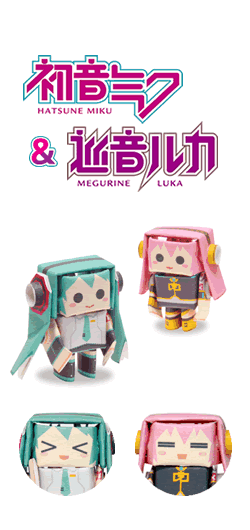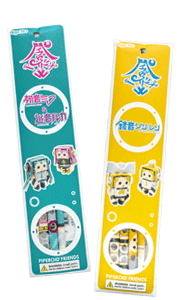 PIPEROID® FRIENDS
-HATSUNE MIKU Series-

"HATSUNE MIKU & MEGURINE LUKA"
"KAGAMINE RIN&LEN"
CONTENTS

paper tubes, instruction paper

MATERIAL

paper

WEIGHT

20g
SIZE
28.7cm x 7cm(package)
4cm x 3cm x 2cm(figure)
Made in Kyoto, Japan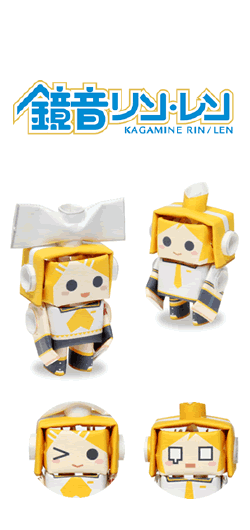 Selling of Hatsune Miku Piperoid Friends series is strictly prohibited in mainland China.


Hatsune Miku is the SOFTWARE that enables anyone to make it sing by entering lyrics and melodies. As Hatsune Miku also attracts attention as a CHARACTER, the creative phenomenon centering on her has been growing all over the world.
*"Kagamine Rin", "Kagamine Len", "Megurine Luka", "MEIKO" and "KAITO" are also virtual singers develeped by Crypton Future Media, INC.

【Official site】http://piapro.net/
Art by KEI © Koto co.,ltd. / © Crypton Future Media, INC. www.piapro.net