CHARACTERS
The main series of PIPEROID is designed under the concept of "Motleys-in-the-Japanese-way",
hoping to decorate your desk with a diverse varieties of colourful lives.
---
Little cheerful buddies on your desk
Samurai, heavy-metal band, genius artist and masked wreslers…
Figures in CHARACTERS series are all with unique characters and will certainly keep you a good company at desk.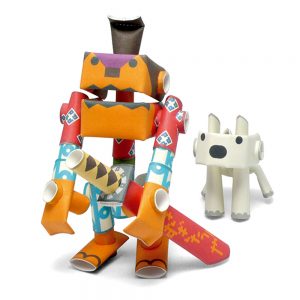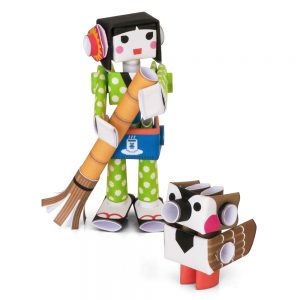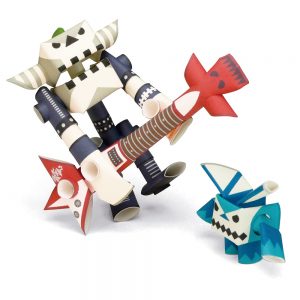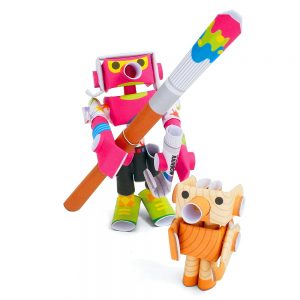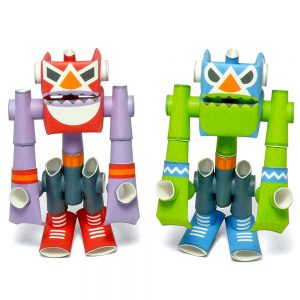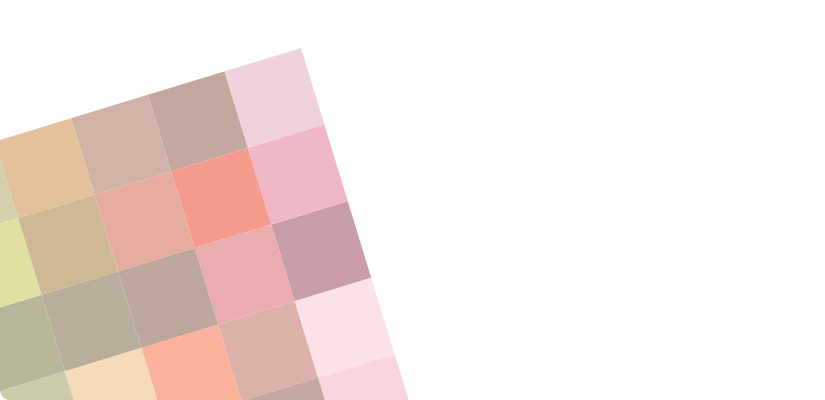 A
form originated from Japanese culture
And so is its Color
Simple as it might look, PIPEROID is not just colourful papers rolled into pipes. Japanese traditional colors commonly used on Kimonos e.g. Umenezumi , Jinzamomi , Karakurenai are carefully selected and applied. Through the CHARACTERS series, we hope to present the Japanese traditional culture to the world in the form of a pop art, while at the same time, facilitate Japanese to rediscover the marvellous value of their own culture.
2 in 1
Twice the fun in package of one
One package, two characters, doubled fun!
Or share the characters with your friend to triple your fun!
GALLERY
---
LINE UP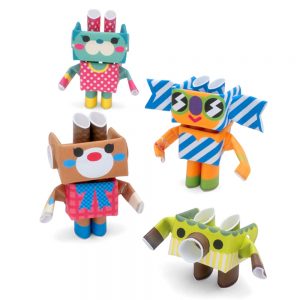 SWEETS&Co.
Candy, Macaron, and Cookie are three sisters who are so obsessed with taking photogenic shots that they have now gone viral on the Internet. While their brother Muffin complains about being forced to take their pictures everyday, he can sense his talent as a photographer has been improving.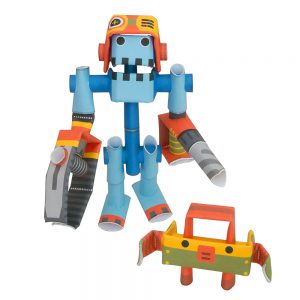 Dr.Joe + Boxy
Joe is a robot doctor who enjoys a slow life operating a robot repair shop in town with his assistant Boxy. He is the very first PIPEROID, and took the world by the storm at the time, but he has forgotten it all after hitting his head a while back.
---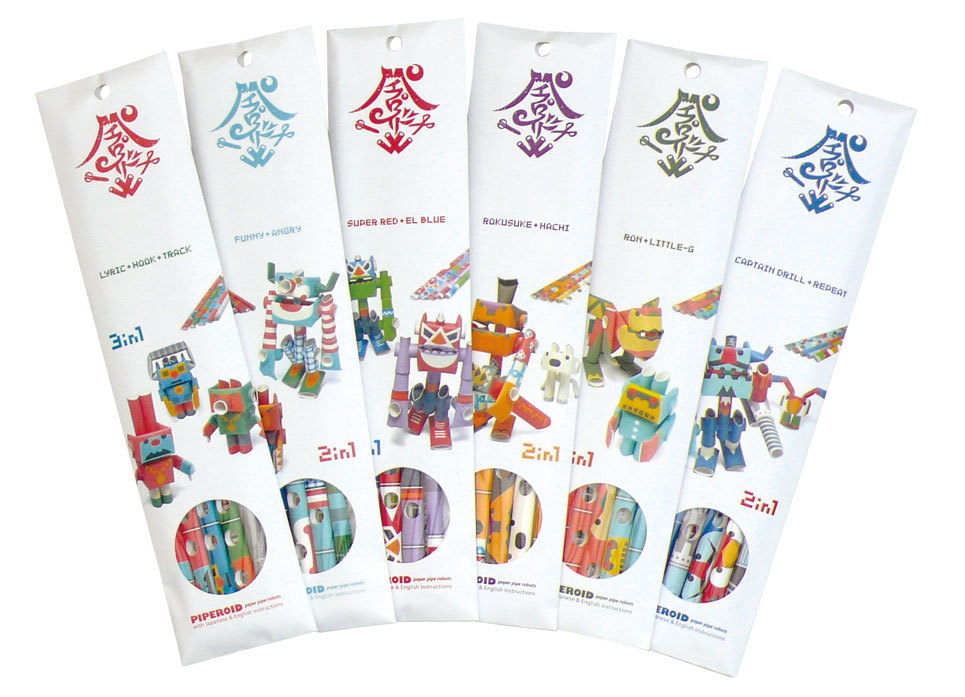 PIPEROID® CHARACTERS
◆Good Design Award in 2007
CONTENTS

paper tubes, instruction paper, card

MATERIAL

paper

WEIGHT

20g

SIZE

28.7cm x 7cm(package)
4cm x 3cm x 2cm(figure)

DESIGNER

TSUNODA TAKASHI
Made in Kyoto, Japan